Careers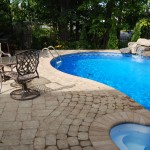 As Williams Landscaping continues to grow as a company we are always in need of qualified installers, 
labourers, and sub-trades. We take great pride in our work and in order to continually give the highest level of 
service and quality craftsmanship to our customers we take the hiring process very seriously. We provide a 
safe, organized and goal-orientated work environment. You could find your career at Williams.
If you are interested in joining our growing team simply fill out the form below.
Apply Today